What's New?

We are growing!  J.C. Catering Company will be expanding it's services to the Atlanta area in the near future.  We are currently looking in the area for a location to operate from.  We will keep you posted on any future developments.

Our food is prepared the old fashion way...with love. 

We've been in business for over 9 years 

You can't beat our prices or professional services.

Overview of J.C. Catering

Our Seasoning is Professionalism, is our recipe for success here at J.C. Catering.  We are here to serve you for any occasion.  Whether it be a romantic dinner for two or a wedding party of 200, you will never have to second guess your decision to use us.

A Little About What We Do

When you are planning that special occasion the last thing that you should have to worry about is cooking, that is where we come in.  The food is what everyone always remembers and talks about at any function, so you want to make sure that the quality and quantity is always right.  We, at J.C. Catering Company, pride ourselves on the ability to make an abundant amount of mouthwatering food that will not put a damper on your pockets.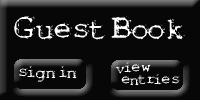 .JoCo Catering

Our Seasoning is Professionalism